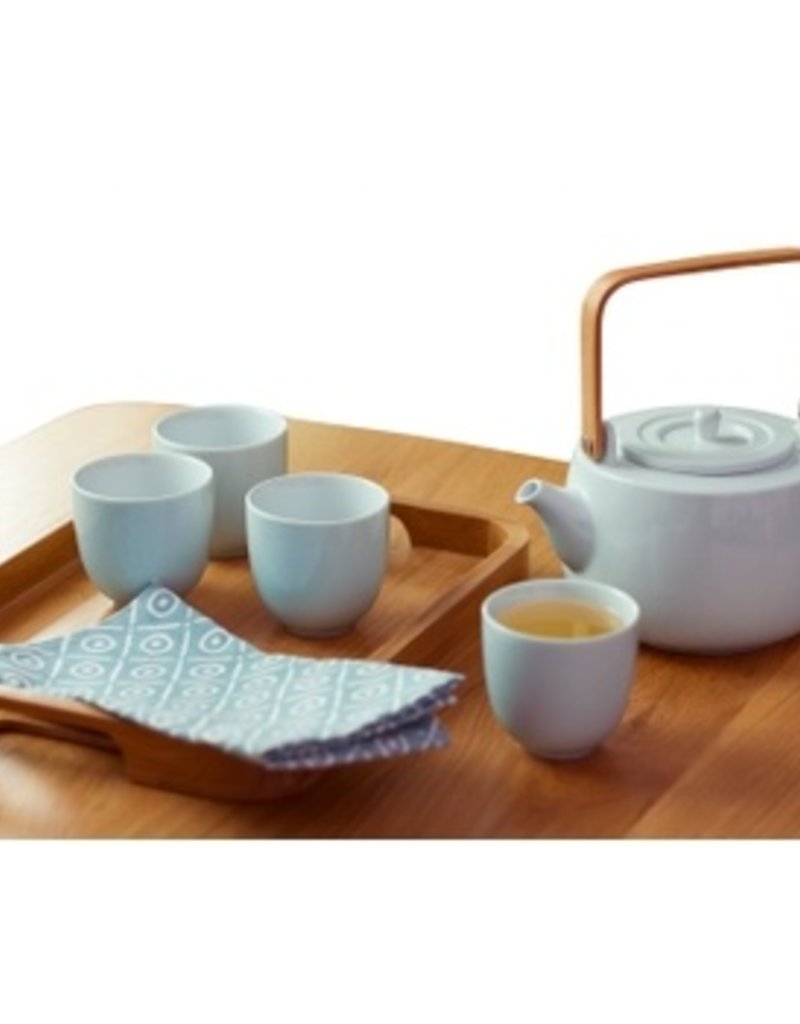 7 Piece Tea Set, Serenity
Description:
Classic simple and elegant tea set.
The set includes a 1 quart teapot with a bamboo handle, a stainless fine mesh tea infuser, four five ounce teacups and a 9" x 12" bamboo serving tray.
The teacups and teapot fit in the bamboo tray for serving/entertaining. The teapots and tea cups are made from stoneware.
The fine mesh tea infuser allows good water flow and has plenty of room for the tea leaves to expand and steep. The set is sold in a color gift box which makes it great for both personal use and gift giving.
All drinkware pieces are BPA free. We recommend that the teapot and bamboo tray be hand washed. The teacups are dishwasher safe.
Related Products