Acne Wand, Blemish Remover
"Love this acne wand! Keeps my acne under control!" - Abby C.
Our Herbal Acne Wand is an organic formulation to assist with facial blemishes. The ingredients in this preparation have been known to display anti-microbial, astringent, and vulnerary properties; together formulated to assist with drying and wound healing. If you are having issues with blemishes, check out our Acne Wand!
Qty: 1 Roller Bottle  
 Ingredients:
 Organic Witch Hazel Extract, Organic Tea Tree Essential Oil, Organic Calendula CO2 25% Essential Oil, Helichrysum Essential Oil
Hint: For internal support and preventative care, check out our Detox Tea Blend!
Please consult a qualified healthcare practitioner before using herbal products, particularly if you are pregnant, nursing, or on any medication.
This information is not intended to diagnose, treat, prevent or cure any disease. This information is for educational purposes only. This information has not be evaluated by the Food and Drug Administration.
Abby Camp
|
24.02.2018
Love this acne wand. Keeps my acne under control.
Related Products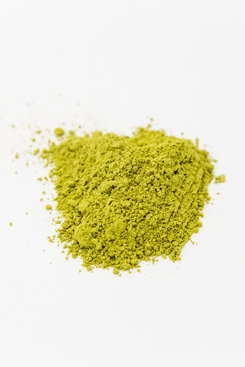 Matcha Green Tea Powder, 1 oz
Matcha Rose, Clay Facial Mask
Everyday Skin, Facial Serum