Aftershave Facial Serum
Is Shaving Leaving Your Face Red and Inflamed? Check Out Our Soothing and Moistening Aftershave!
Aftershave Serum
Size: 1oz or 2oz
Description: Our Aftershave is formulated to sooth and moisten skin which has been inflamed due to shaving. The herbs in our formulation have historically shown anti-microbial, vulnerary, and astringents properties; together creating a moistening and wound healing formulation. 
Organic Ingredients:
Organic Jojoba Oil, Organic Olive Oil, Organic Yarrow Leaf, Organic Rosemary Essential Oil, Organic Cedarwood Essential Oil, Fossilized Amber 25%, Organic Helichrysum Essential Oil, Organic Fennel Essential Oil, Organic Vitamin E
Use: Apply Topically, As Needed. 
Please consult a qualified healthcare practitioner before using herbal products, particularly if you are pregnant, nursing, or on any medication.
This information is not intended to diagnose, treat, prevent or cure any disease. This information is for educational purposes only. This information has not be evaluated by the Food and Drug Administration.
Related Products
Everyday Skin, Facial Serum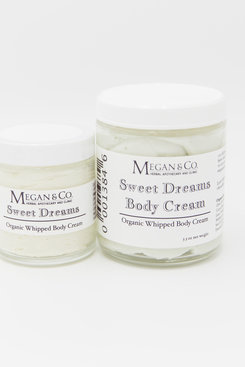 Sweet Dreams Whipped Body Cream