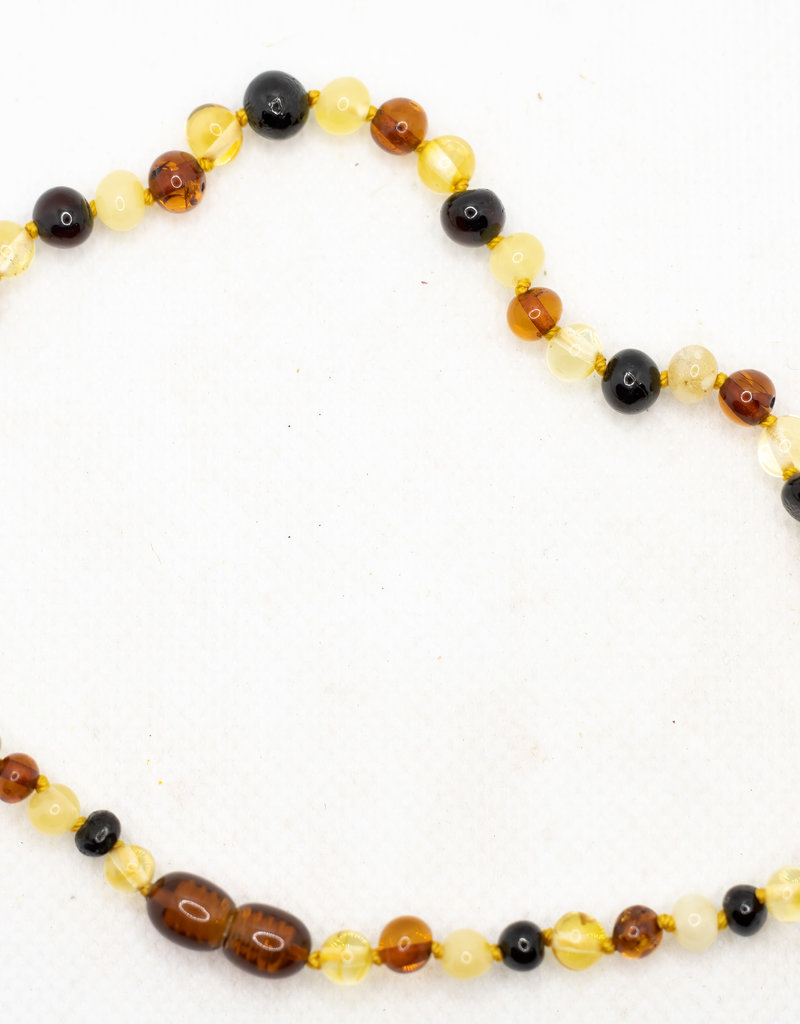 Safety first: Every bead is individually knotted for extra safety and has a secure screw on clasp.
Size: 12.5 to 13 inches long, fits babies starting at 3 months to 4 year old toddlers.
Natural relief: combining the healing properties of raw baltic amber which helps with teething symptoms like irritability, fussiness, drooling, pain inflammation, while supporting their maturing immune system.