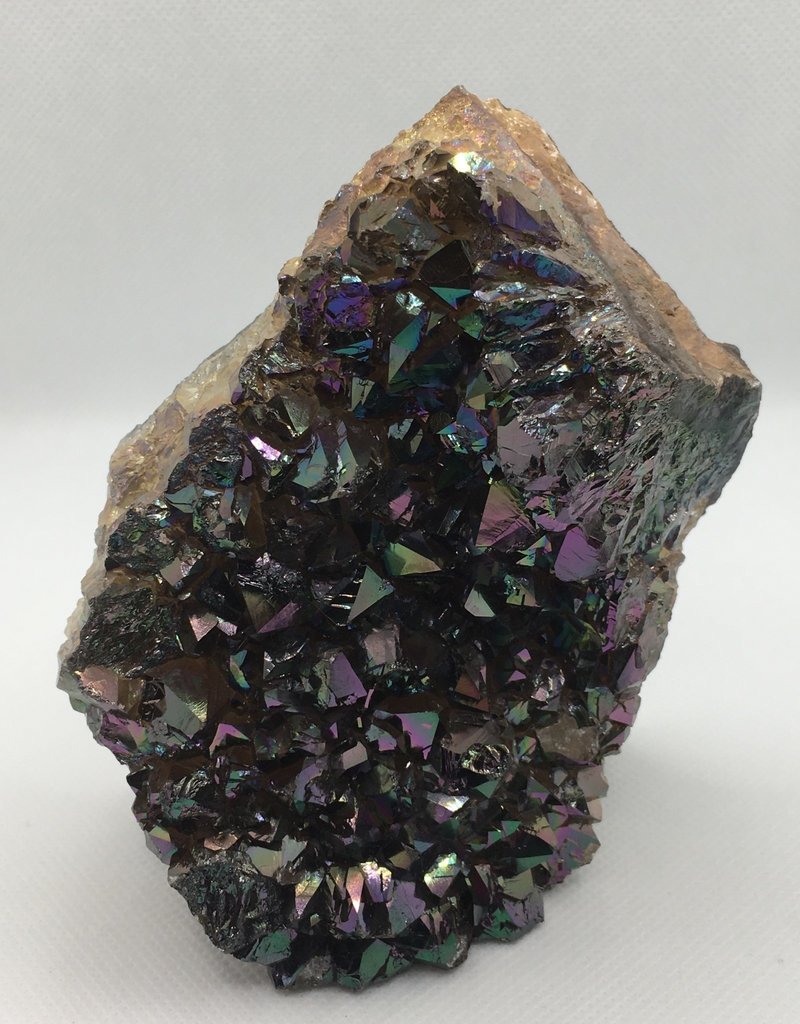 Aura Amethyst Quartz Cluster
Brings insight, compassion, energy, excitement and joy into life's experiences
Rainbow Aura Quartz
Lab Bonded: Amethyst bonded with Titanium; produces vivid multi-colored metallic crystals.Titanium molecules are bonded to the quartz by the natural elector-static charge of the crystal.
Rainbow Aura is known to activate all the energy centers in the body, clearing a path for the Life Force.
Known to be supportive for those in dysfunctional relationships, by letting one see what lies ahead and helping to release negative emotions such as resentment or grief.
Know for containing a high energy and is helpful for removing energy blockages, especially those impeding creativity.
Titanium Aura is said to activate the Third Eye and assist with clairvoyance, allowing for one to go deep into meditation to receive spiritual attunement. Overall this crystal is one that brings insight, compassion, energy, excitement and joy into life's experiences. - Removes creative blockages and enhances creative powers

- Assist with reading people
- Helps release negative emotional blockage
- Promotes Clairvoyance and all forms of "seeing"
- Allows for communication with higher guides
- This stone enhances and strengthens the energy of other stones
- Stimulates visionary experiences and communication across dimensional barriers
- Brings insight and healing to dysfunctional relationships
- Helps to release deep resentments, grief and karmic ties
Note:We feel that heat treating or enhancing a crystal in a lab does change the vibration, but it does not eliminate or reduce the potential healing effect.
This information is not intended to diagnose, treat, prevent or cure any disease. This information is for educational purposes only. This information has not be evaluated by the Food and Drug Administration.
Related Products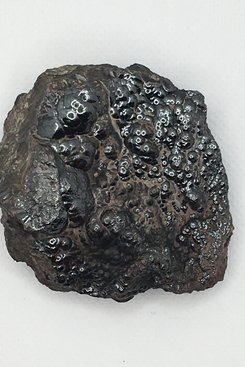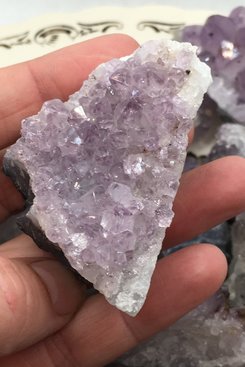 Amethyst Crystal Clusters