Posted on
By Megan Fuhrman-Wheeler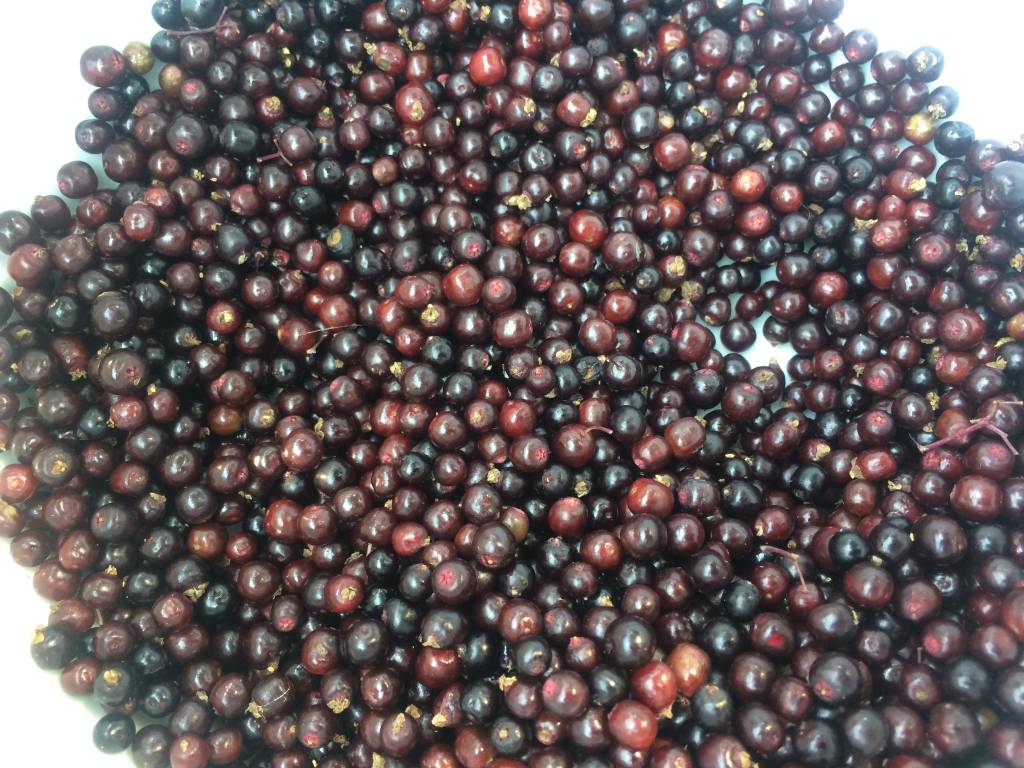 An in-depth look at this friendly berry; commonly used to fight colds and flus.
Personal View: Elder is a plant commonly associated with childhood; as it is an ingredient used in many cough syrups. The berry, sweet and bitter tasting can flood the mind with memories of childhood.
Latin Name:  Sambucus nigra; S. canadensis
Common Name: Elder (flower and berry); Black Elder, Elder
Part(s) Used: Flower and Berry
Form: Infusion of flowers. Tincture. Decoction of berries.
Vitalist Actions and Energetics: Arid, Bitter, Cool Energy, Dry
Clinical Actions: Anti-inflammatory, Anti-Viral, Demulcent, Diaphoretic, Diuretic, Emollient, Expectorant, Immunomodulant, Laxative, Relaxant
Constituents: 
Flowers: Essential oil, Flavonoids, Glycosides, Minerals (potassium rich), Mucilage, Polysaccharides, Phenolic acids, Quercitrin, Rutin, Tannins, Terpenes, Volatile oils
Berries: Cyanogenic Glycosides, Flavonoids, Lectins, Organic Acids, Sugars, Vitamins (C, B-Complex)
Primary Use: Used for colds, clearing skin, fevers and flu. Used internally and externally. Internally for detoxification, inflammation of the respiratory track and gastrointestinal track. A blood purifier or antidyscratic for eczema. Topically a good remedy for acne or dry skin. Used as a mouthwash and wet compress for inflammations. 
Caution, Contraindications, Adverse Reactions: Avoid doses higher than recommended. As it may cause nausea, vomiting, abdominal cramps, weakness, and diarrhea. In information of safety of elder flower in pregnancy or lactation. 
Resources:  Skenderi, Herbal Cade Mecum; Tierra, Planetary Herbology; Chevallier, Encyclopedia of Herbal Medicine; AHPA (American Herbal Products Association's), NAIMH Actions Database