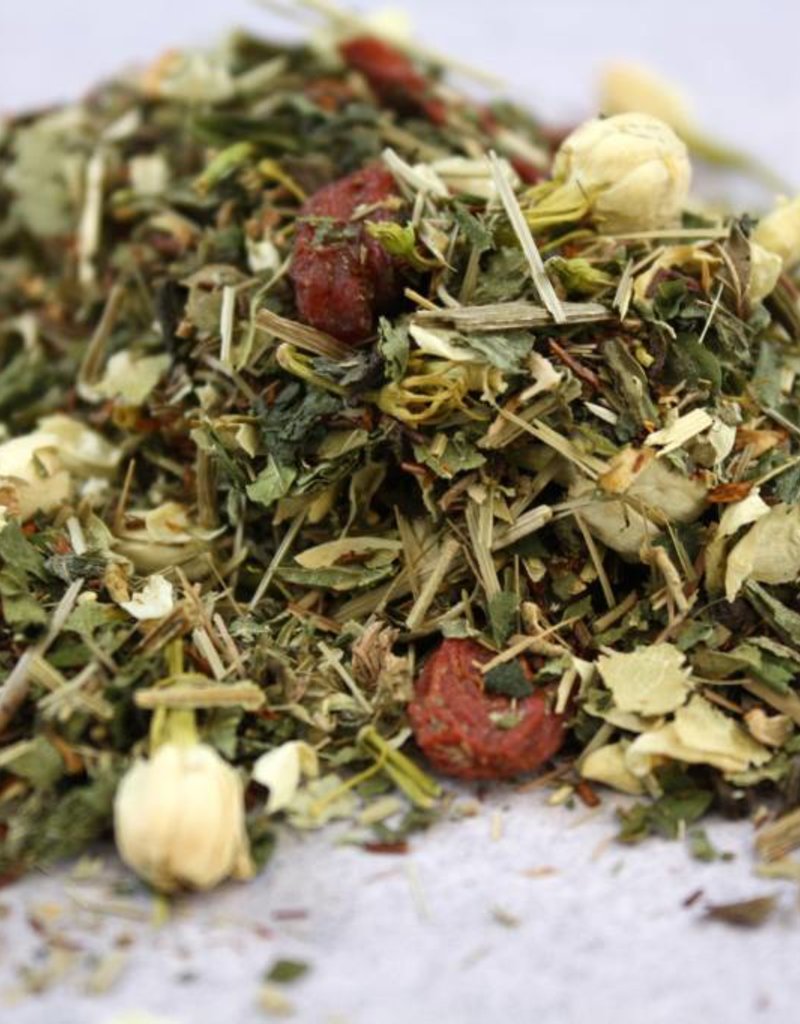 Cooling Cleanse Herbal Tea
"Currently drinking the cooling cleanse blend, and it's amazing! ☕️
Cooling Cleanse Herbal Tea Blend

Description: A unique blend of herbs creating a full body taste with hints of vanilla and jasmine. Formulated with herbs historically shown to be anti-inflammatory, nutrient dense, cooling, and full of antioxidants.
Ingredients: Jasmine Flowers, Organic Goji Berries, Organic Nettle Leaf, Organic Linden Leaf, Organic Rooibos, Organic Lemongrass Aerial, Organic Peppermint Leaf, Organic Cleavers Aerial
Disclaimer: This tea is not recommended during pregnancy or during lactation. 
Sizes:
1 oz Refill Bag: Refill your jar or sample the tea. Provides enough for about 3-4 cups of tea.
16 oz Jar: 2.2 oz Net Weight of tea blend
32 oz Jar: 4.2 oz Net Weight of tea blend 
Please consult a qualified healthcare practitioner before using herbal products, particularly if you are pregnant, nursing, or on any medication. 
This information is not intended to diagnose, treat, prevent or cure any disease. This information is for educational purposes only. This information has not be evaluated by the Food and Drug Administration.
Marybelle Harris
|
28.10.2019
A girlfriend bought this for me because I have problems with inflammation in my feet. This tea does relieve the pain. It's very gentle but I can tell a difference when I drink this. I really like the taste chilled too.