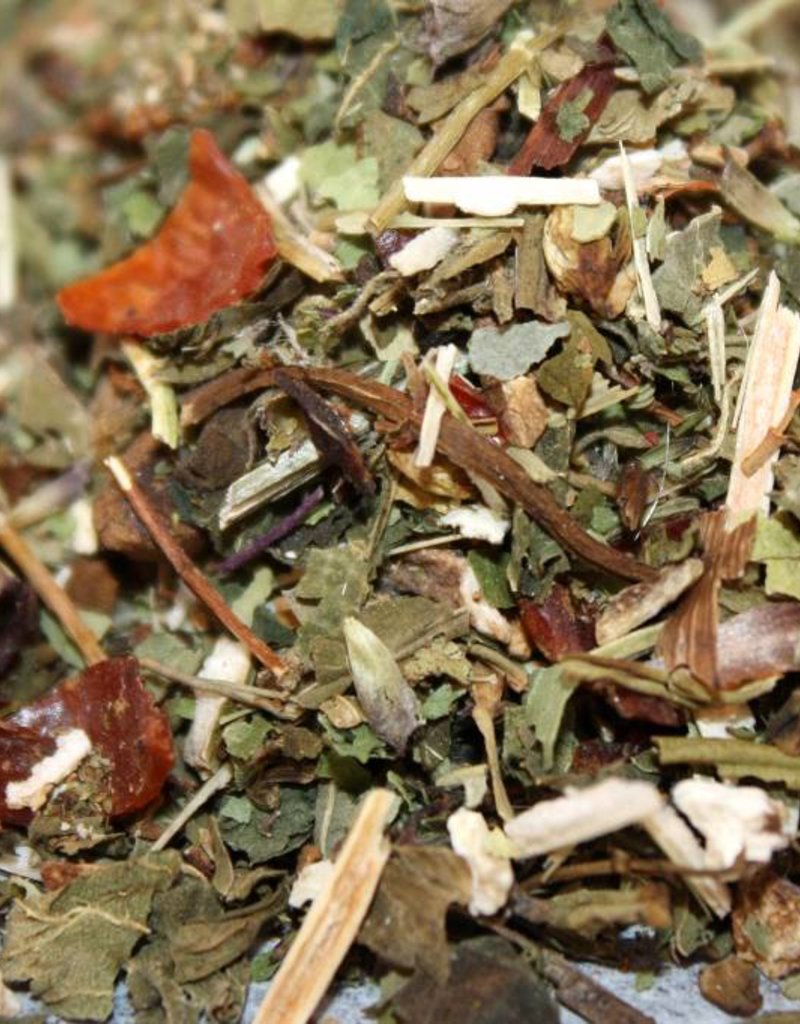 Detox Herbal Tea
Description: Our Detox Tea is formulated with herbs historically shown to gently support the liver and the kidneys, with supportive and detoxifying properties.
Ingredients: Organic Burdock Root, Organic Rose Hip Seed, Organic Nettle Leaf, Organic Dandelion Root, Organic St. Johns Wort, Organic Wood Betony Leaf, Organic Peppermint Leaf
Please consult a qualified healthcare practitioner before using herbal products, particularly if you are pregnant, nursing, or on any medication.
This information is not intended to diagnose, treat, prevent or cure any disease. This information is for educational purposes only. This information has not be evaluated by the Food and Drug Administration.