Everyday Skin Serum is formulated for general maintenance. An herbal formulation to replenish our own skin serum, assist with recreation of skin cells and inflammation. 
Dose: 5-15 drops, daily. Apply topically to the face. Takes approximately 2-10 minutes to absorb depending on skin type. 
Ingredients: 
Organic Apricot Kernel Oil, Organic Olive Oil, Organic Calendula Flower, Organic Meadowsweet Flower, Organic Rose Hip Seed Oil, Mimosa 25% Essential Oil, Sandalwood Essential Oil, Calendula 25% FCO Dilution Essential Oil, Organic Peppermint Essential Oil, Organic Vitamin E
Please consult a qualified healthcare practitioner before using herbal products, particularly if you are pregnant, nursing, or on any medication.
This information is not intended to diagnose, treat, prevent or cure any disease. This information is for educational purposes only. This information has not be evaluated by the Food and Drug Administration.
Related Products
Women's Daily Organic Herbal Tea Blend
Heel + Knuckle Organic Salve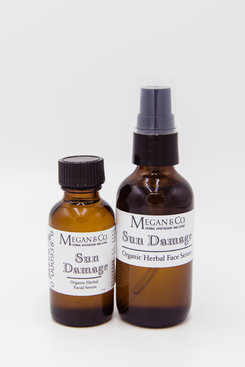 Citrus + Clove Hand + Face Wash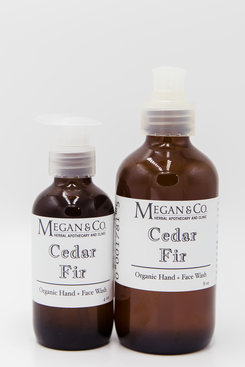 Cedar Fir Face + Hand Wash