Fear Drops, 1 Dram
Thunder and Fireworks Getting Your Four Legged Family Member Down? Check Out Our Fear Drops!
Our Herbal Paws line, focuses on emotional health for our four legged family members.
Fear Drops combine the releasing and calming affects of flower essences with the physical properties of tinctured herbs. Assisting your pet during fearful episodes: thunder storms, fireworks, veterinary visits, etc.
Dose: Just four drops into the water bowl every time you refill.
Ingredients: Organic Chamomile Tincture, Organic California Poppy Tincture, Star of Bethlehem Flower Essence, Aspen Flower Essence, Mimulus Flower Essence, Jojoba Flower Essence
This information is not intended to diagnose, treat, prevent or cure any disease. This information is for educational purposes only. This information has not be evaluated by the Food and Drug Administration.
Related Products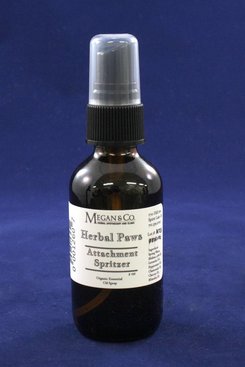 Attachment Spritzer, 2 oz