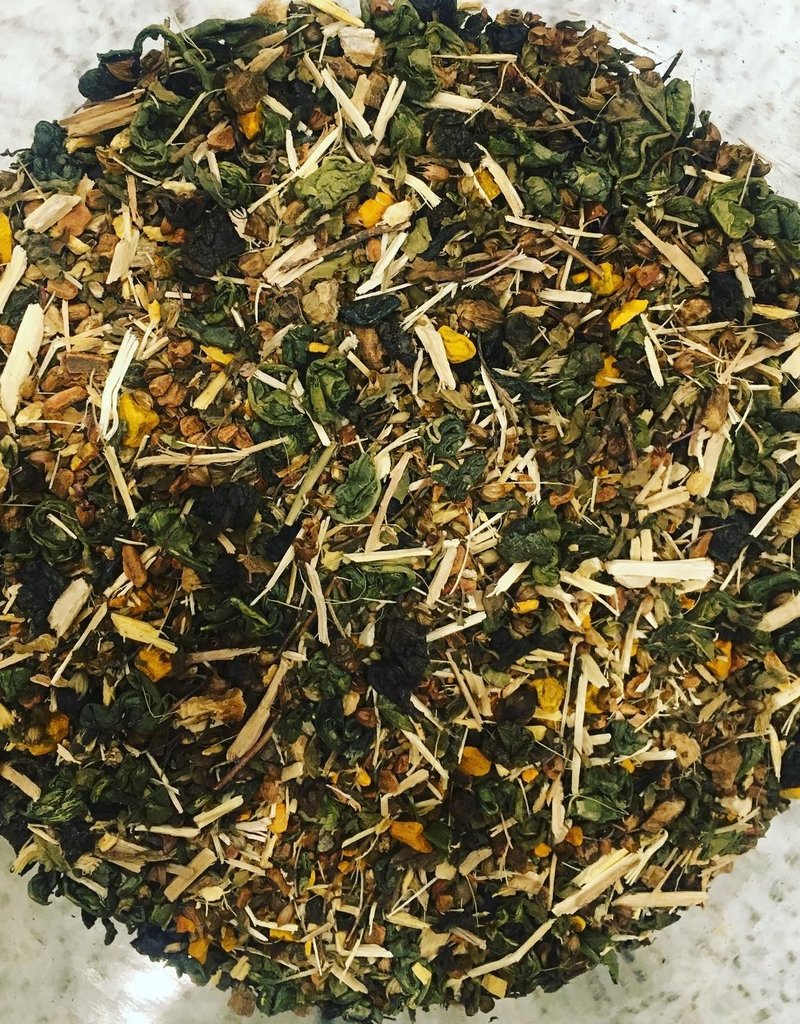 Fit As A Fiddle Herbal Tea Blend
A Lovely Blend To Assist Health Joint Mobility and Digestive Support.*
Fit As A Fiddle Organic Herbal Tea Blend
Description: Formulated with herbs historically known to assist with healthy joints and digestive mechanisms.*
Organic Ingredients: Cinnamon Chips, Turmeric Root, Holy Basil Leaf, Eleuthero Root, Gunpowder Green Tea, Ginger Root, Burdock Root, Oolong Tea, Licorice Root, Black Peppercorn
Use: 2T, Steep 15-20 per 1 Cup of Water. Drink 1-3 C per day.
Caution: Not Recommended during pregnancy. Not recommended for those who are overly hot, or in a feverish state. This formula does contain caffeine, thus those with sensitivities should use caution. 
Sizes:
1 oz Refill Bag: Refill your jar or sample the tea. Provides enough for about 3-4 cups of tea.
8 oz Jar: 2.7 oz Net Weight
16 oz Jar: 5.4 oz Net Weight of tea blend
*This information is not intended to diagnose, treat, prevent or cure any disease. This information is for educational purposes only. This information has not be evaluated by the Food and Drug Administration.