Happy Hair, Herbal Hair Oil
Experiencing Dry Hair or Split Ends? Check Out Our Herbal Happy Hair Oil!
Happy Hair is prepare at MEGAN & CO. to assist with hair dryness, split ends, and hair growth. Herbal formulated with herbs historically shown to be reconstructive, nourishing, and cell proliferating. 
Ingredients: Organic Olive Oil, Organic Jojoba Oil, Organic Comfrey Root, Organic Nettle Leaf, Organic Horsetail Aerial, Organic Sage Essential Oil, Organic Cedarwood Essential Oil, Organic Peppermint Essential Oil, Organic Rosemary Essential Oil, Organic Geranium Essential Oil, Organic Vitamin E Oil
To Use: Place a few drops in the palm of your hand. Apply to the tips of your hair. Best applied when wet. 
Please consult a qualified healthcare practitioner before using herbal products, particularly if you are pregnant, nursing, or on any medication.
This information is not intended to diagnose, treat, prevent or cure any disease. This information is for educational purposes only. This information has not be evaluated by the Food and Drug Administration.
Caitlin
|
29.08.2020
I use this on my ends of my hair. The smell is amazing! It really helps soften my ends!
Related Products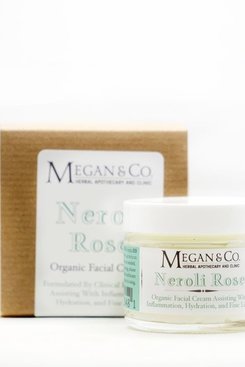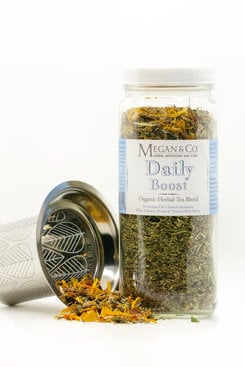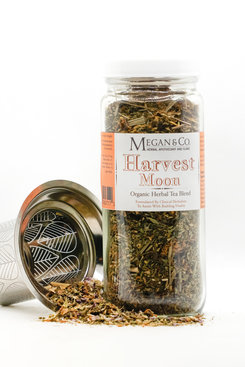 Harvest Moon Herbal Tea Blend