Herbal Chest Rub (Formally Known as Decongestion Salve)
"This truly works great! My daughter would even agree." - Toni K.

"This stuff works wonders!! Love it!" - Lacey J.
A wonderful salve infused with herbs historically known to be assist with respiratory discomfort, when you are feeling under the weather. *
Qty: 2oz or 4oz jar
Ingredients: Organic Olive Oil, Organic Jojoba Oil, Organic Yarrow Leaf, Organic California Poppy, Organic Cayenne Powder, Natural Menthol Crystals, Natural Lanolin, Organic Beeswax, Organic Decongestant Essential Oil Blend
Hint: Try utilizing with our Elder Berry Syrup.
Disclaimer: Not Recommended for ages under 8. (See our Kid's Chest Rub)
Please consult a qualified healthcare practitioner before using herbal products, particularly if you are pregnant, nursing, or on any medication.
*This information is not intended to diagnose, treat, prevent or cure any disease. This information is for educational purposes only. This information has not be evaluated by the Food and Drug Administration.
Related Products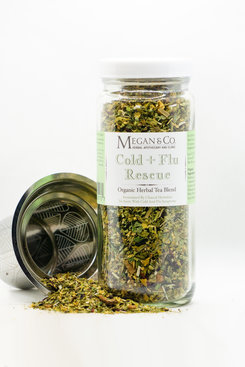 Cold Guard Herbal Tea (Formally known as Cold + Flu Blend)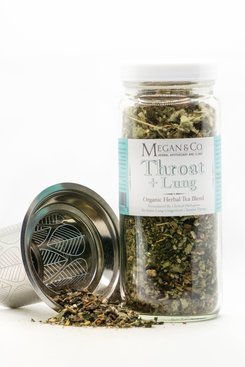 Throat + Lung Organic Herbal Tea Blend