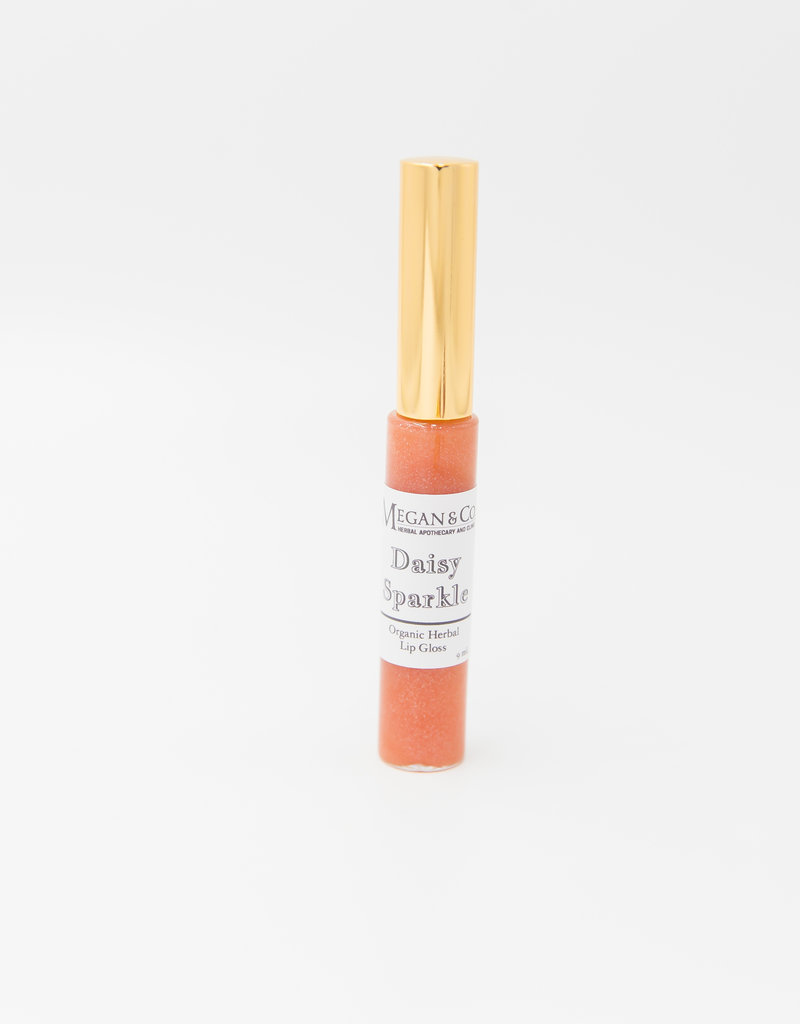 Herbal Infused Lip Gloss
Looking for Natural Organic Lip Gloss? Free of Parabens and Synthetics? This Is Your Next Best Friend!
Herbal Infused Lip Gloss
Description: A soft and moistening lip tint made with 100% Natural and Organic Products. Free of Chemicals, Synthetics and Parabens. Plum Wine is a lovely deep purple hue, creating a light shade on the lips. Created with herbs and oils historically shown to moisten and wound heal.
Four Different Shades:
Daisy Sparkle Herbal Infused Lip Gloss: 
Organic* and Natural Ingredients: Castor Oil*, Jojoba Oil*, Coconut Oil, Olive Oil*, Calendula Flowers*, Beeswax*, Lanolin,  Vitamin E*, Mica, Geranium* Essential Oil, Tangerine* Essential Oil
Plum Wine Herbal Infused Lip Gloss
Organic* and Natural Ingredients: Castor Oil*, Jojoba Oil*, Coconut Oil*, Olive Oil*, Calendula Flowers*, Beeswax*, Lanolin, Bergamot FCF Essential Oil*, Patchouli Essential Oil*, Orange Essential Oil*, Vitamin E*, Mica
Summer Love Herbal Infused Lip Gloss
Organic* and Natural Ingredients: Castor Oil*, Jojoba Oil*, Coconut Oil*, Olive Oil*, Calendula Flowers*, Beeswax*, Lanolin, Orange Essential Oil*, Ylang Ylang Essential Oil*, Vitamin E*, Mica
Strawberry Fields Herbal Infused Lip Gloss
Organic* and Natural Ingredients: Castor Oil*, Jojoba Oil*, Lip Gloss*, Olive Oil*, Calendula Flowers*, Beeswax*, Lanolin, Peppermint Essential Oil*, Lemon Essential Oil*, Vitamin E*, Mica
Related Products
Neroli Rose Facial Cream, 4 oz
Matcha Rose, Clay Facial Mask
Everyday Skin, Facial Serum