Holy Basil (Tulsi)
Qty: 1 oz bagged
Latin: Ocimum spp.
Origin: India
Cultivation: Certified Organic. Kosher Certified.
Description: 
Holy Basil has been revered throughout India for thousands of years.
Ayurvedic texts describe Holy Basil as a pillar of holistic herbal medicine and a goddess incarnated in plant form (the mother medicine of nature).
Many traditional Hindus worship an alter bearing a Holy Basil plant that is placed in the courtyard of their home or in another prominent location.
Today Holy Basil remains one of the most cherished of India's sacred plants. The leaves smell of peppermint, cloves, licorice and/or lemon. 
We recommend that you consult with a qualified healthcare practitioner before using herbal products, particularly if you are pregnant, nursing, or on any medications.
This information has not been evaluated by the Food and Drug Administration. This product is not intended to diagnose, treat, cure, or prevent any disease. For educational purposes only.
Related Products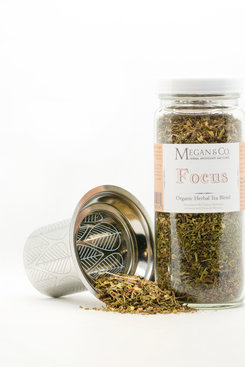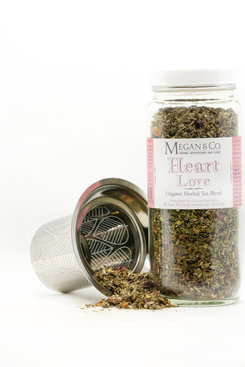 Heart Love Herbal Tea Blend