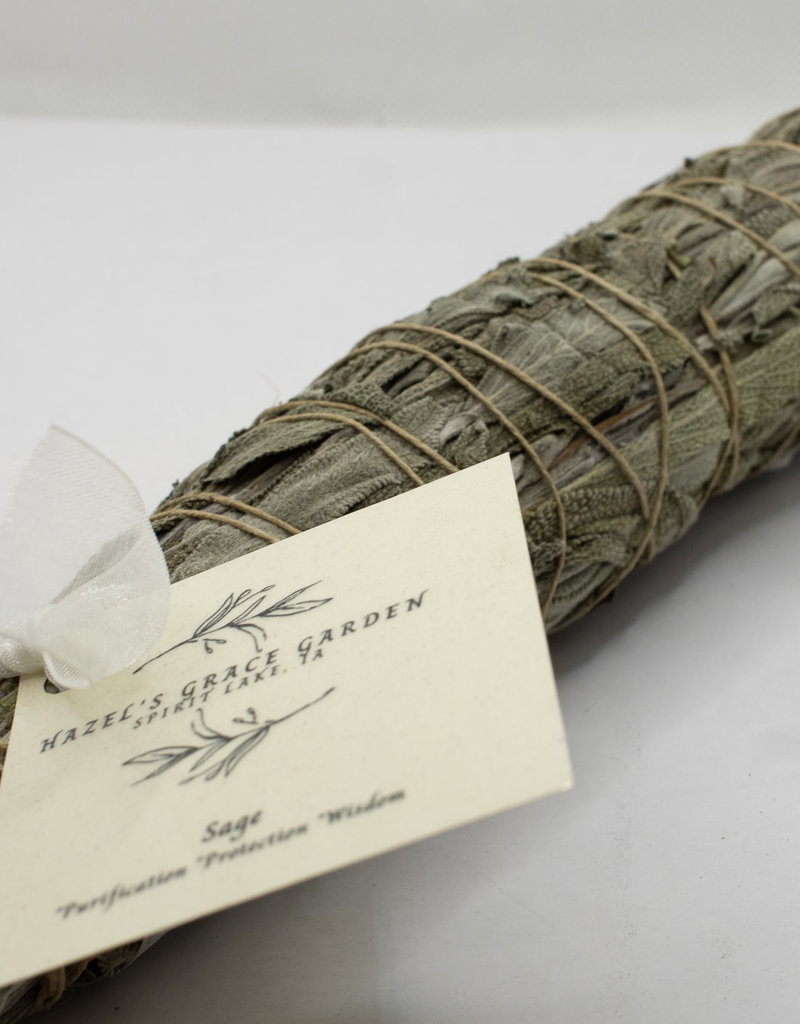 Local Smudge Bundle
Handcrafted Smudge bundles, made local in Spirit Lake, IA. Made by Haze's Grace Garden.
Locally crafted smudge bundles from Hazel's Grace Garden, in Spirit Lake, IA!
Interested in Smudging? We are here to help you! 
How to Smudge
Choice your smudge bundle (description below).
Get something to burn it on. That can be a plate, ashtray, shell, whatever—just make sure it's burn-proof.
Light a candle. When lighting a smudge stick, it may take 60-90 seconds to lite, so holding the smudge bundle above an open flame above a candle flame works best! Once the smudge bundle has a nice flame, blow it out, as it is the smoke you want. 
If you're clearing a room, simply walk around and wave the smoke into the corners, behind doors, and under beds. It doesn't take much; a few minutes ought to be enough for a basic clearing. Make sure the smoke has an exit; crack a window or a door in each room. 
Smudge sticks seem to die pretty quickly unless you've the bundle has been really well lite at the start. Once the smudging has finished. Let it burn out or pound it out into your smudging bowl. 
Differences in Smudge Sticks:
Small: 8-10" length/ 1" width
Medium: 9-11" length/ 2" width
Large: 9-12" length/ 2-3" width
Made from assorted materials: sage, eucalyptus, cinnamon, and lavender. 
Related Products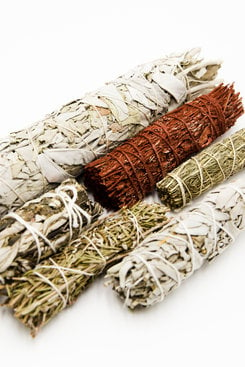 Assorted Smudge Sticks, 4 inch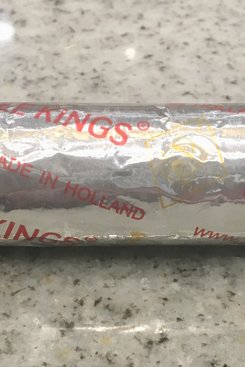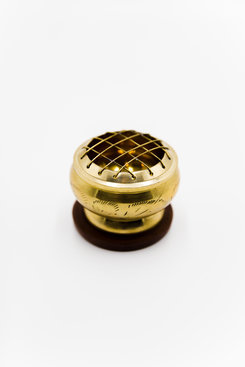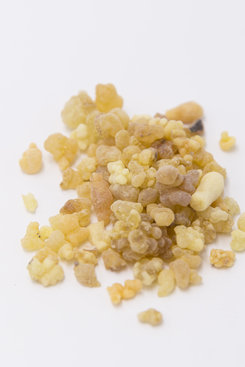 Frankincense, 1 oz Bagged Resin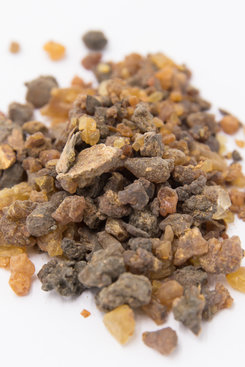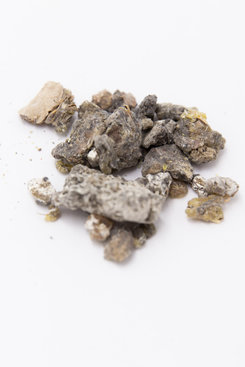 Palo Santo, 1oz Bagged Resin