Matcha Rose, Clay Facial Mask
"My favorite mask by far! Currently using it right now!"- Breanna N.
Matcha Rose Facial Clay Mask
Description: A wonderful exfoliating mask formulated with herbs and ingredients historically known to be anti-inflammatory and detoxifying.
Natural and Organic Ingredients: Rose Clay, White Kaolin Clay, Bentonite Clay, Matcha Green Tea, Rose Hips, Peppermint essential oil, Geranium Essential Oil, Calendula essential oil, Geranium essential oil
Please consult a qualified healthcare practitioner before using herbal products, particularly if you are pregnant, nursing, or on any medication.
This information is not intended to diagnose, treat, prevent or cure any disease. This information is for educational purposes only. This information has not be evaluated by the Food and Drug Administration.
Related Products
Neroli Rose Facial Cream, 4 oz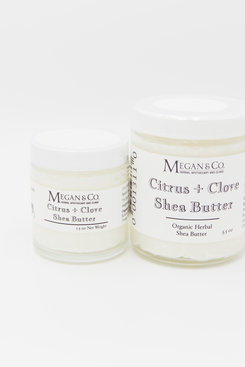 Organic Citrus Clove Shea Butter
Citrus + Clove Hand + Face Wash