Mature Skin Facial Serum
"This oil has done for my skin what two dermatologist have told me cannot be done. It is amazing!!! My husband has had similar results. We will forever use this product." - Deenie S.
Mature Skin Facial Serum is an amazing skin serum for your face as well as other parts of your body. Formulated with ingredients which historically have been shown to be reparative, tonifying, and anti-inflammatory, this skin serum is a wonderful addition to many skin types.
Ingredients: Organic Olive Oil, Organic Rose Hip Seed Oil, Organic Comfrey Root, Organic Horsetail Aerial, Organic Rose Geranium Essential Oil, Organic Helichrysum Essential Oil, Organic Sage Essential Oil, Organic Vitamin E Oil 
Use: Apply a few drops topically, enough to cover the face. Allow approximately 10 minutes to dry, depending on skin type. 
Please consult a qualified healthcare practitioner before using herbal products, particularly if you are pregnant, nursing, or on any medication.
This information is not intended to diagnose, treat, prevent or cure any disease. This information is for educational purposes only. This information has not be evaluated by the Food and Drug Administration.
Related Products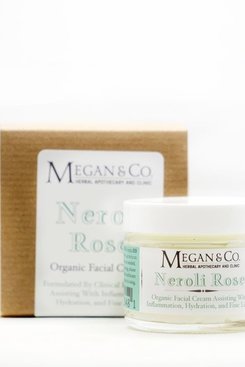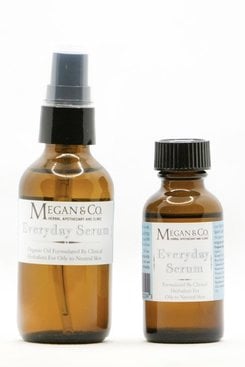 Everyday Skin, Facial Serum