Numerology Handbook
What is Numerology? Crack the codes to success in money, love, home, and career by unlocking the secrets of the numbers in your daily life. 
Numerology Handbook
Author: Tania Gabrielle
Description:
Everywhere in our everyday lives—our addresses, bank accounts, birthdays, anniversaries are numbers. Even the letters in your name reduce to a numerical formula. These series of numbers all contain codes as to where you can find fortune and cycles of opportunity in your career, home, relationships, and life events. You can even use numbers to determine your soul's purpose. 

The Numerology Handbook enables you to quickly decipher numerical codes and patterns to forecast outcomes and take advantage of opportunities.

This fascinating guide helps you learn what messages the numbers in your life hold. The Numerology Handbook is the codex to break the codes.
Related Products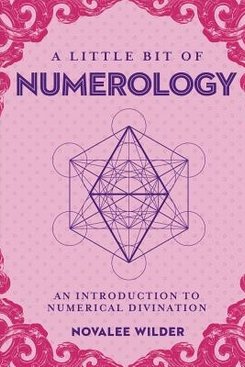 A Little Bit of Numerology, Book