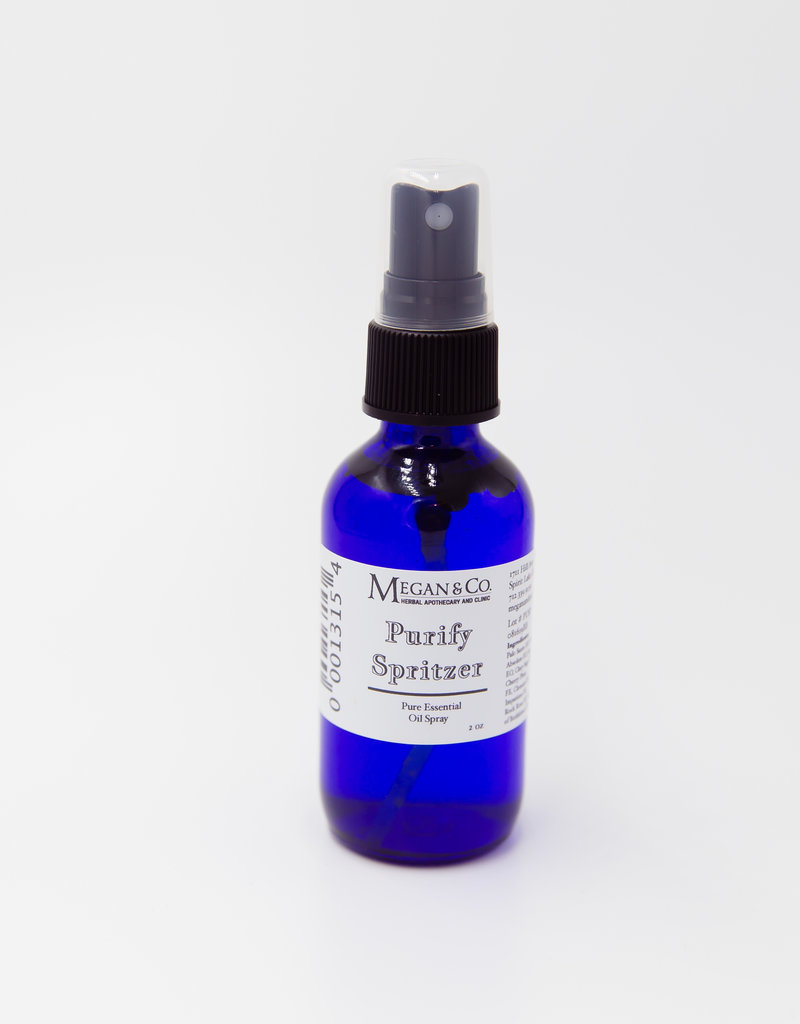 Purify Spritzer
"It smells amazing!" - Jenny M.
Purify Spritzer is formulated with ingredients historically known to assists with energetic cleansing. It is our version of a smudge stick, without the smoke! 
Ingredients: 
Spring Water, Wild Harvested Palo Santo Essential Oil, Organic Sage Essential Oil, Wild Harvest Myrrh Essential Oil, Rose Absolute Essential Oil, Organic Clary Sage Essential Oil, Cherry Plum Flower Essence, Clematis Flower Essence, Impatiens Flower Essence, Star of Bethlehem Flower Essence, Rock Rose Flower Essence 
Please consult a qualified healthcare practitioner before using herbal products, particularly if you are pregnant, nursing, or on any medication.
This information is not intended to diagnose, treat, prevent or cure any disease. This information is for educational purposes only. This information has not be evaluated by the Food and Drug Administration.
Caitlin
|
29.08.2020
This is by far my favorite product! Smells so fresh and clean. I love to spray it after cleaning to make everything smell fresh! I also love it for spraying in the trash can! Amazing!
Emma Peterson
|
28.08.2020
Love this! It smells amazing! I'm a sucker for Palo santo and this is probably the best spritzer I've found. I use it to cleanse the room before I meditate.
Charlie
|
29.07.2020
I don't want to sound dramatic, but the moment I sprayed this I felt a sense of relief. I definitely recommend this to those that are emotionally overwhelmed right now.