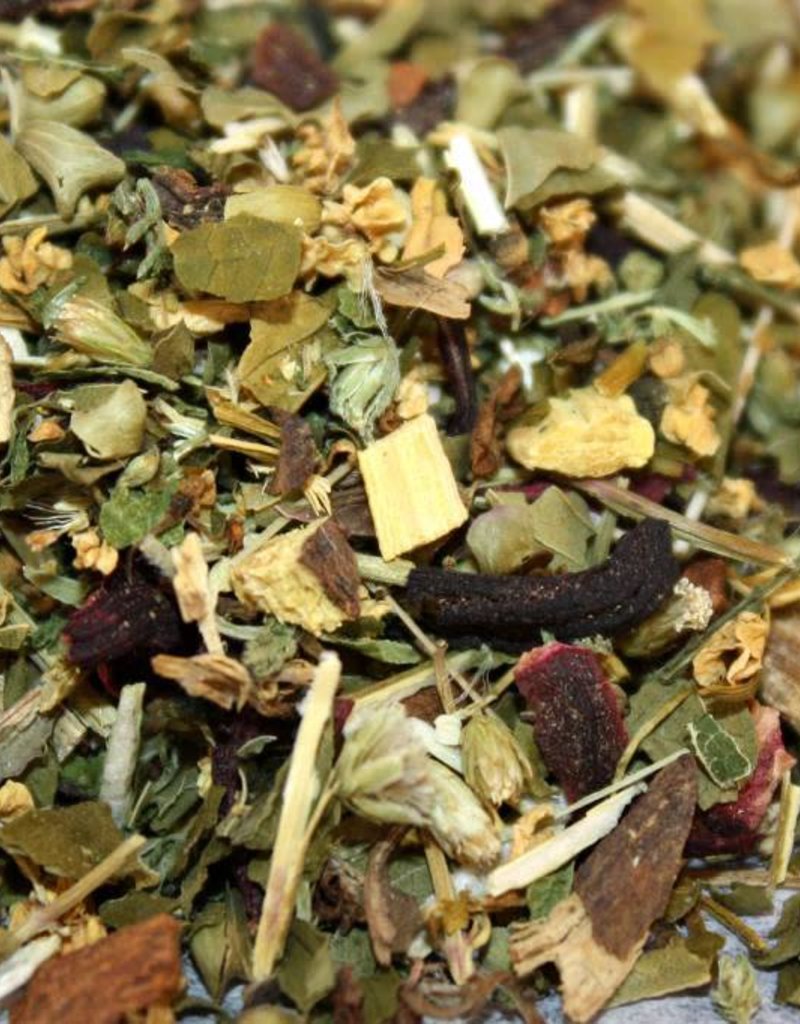 Sinus Re-Leaf Herbal Tea (Formally known as Cold + Flu Blend)
Feeling Under the Weather? Boost Up With Our Sinus Re-Leaf Organic Herbal Tea Blend.
Sinus Re-Leaf Herbal Tea Blend
Description: The Sinus Re-Leaf is an herbal tea blend formulated with herbs historically known to have astringent, anti-microbial, circulatory stimulating, lymph moving, and nutrient dense properties.*
Organic Ingredients: Organic Skullcap Leaf, Organic Cinnamon Chips, Organic Boneset Aerial, Organic Yarrow Leaf, Organic Licorice, Organic Hibiscus Flower
Disclaimer: This tea is not recommended during pregnancy or during lactation. 
Sizes: 
1 oz Refill Bag: 1 oz Net Bagged Tea. (About 3 servings.)
16oz Jar: 3.3 oz Net Weight Herbal Tea (About 10 servings.)
Please consult a qualified healthcare practitioner before using herbal products, particularly if you are pregnant, nursing, or on any medication.
*This information is not intended to diagnose, treat, prevent or cure any disease. This information is for educational purposes only. This information has not be evaluated by the Food and Drug Administration.