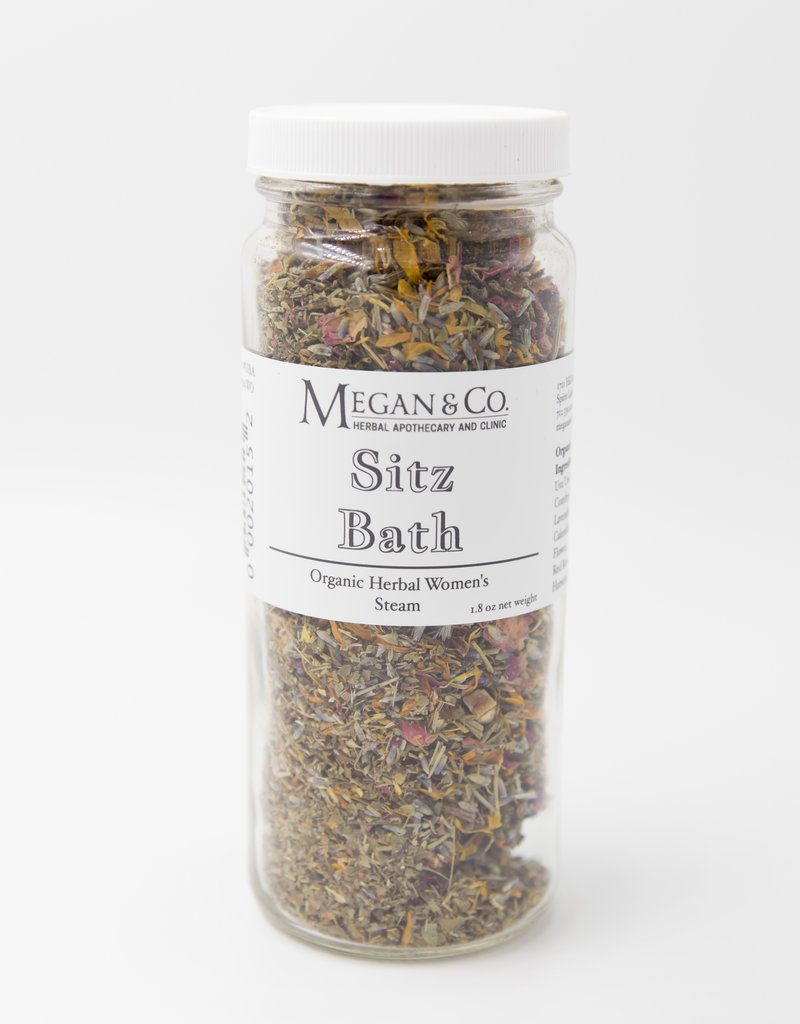 Sitz Bath
A Soothing and Astringent Topical Bath Blend Formulated For Postpartum Tissue Damage.
Soothing Sitz Bath is Formulated At MEGAN & CO. with astringent, vulnerary, tissue healing, and moistening properties in mind. Wonderful for hemorrhoids and postpartum tissue damage.
Use: Add 1/2 gallon water to 1 cup Sitz Bath Blend, into Sitz Bath or large bowl. Let Steep for 15-30 minutes. Strain and Let Cool. Immerse damaged tissue in infusion. 
Ingredients: Organic Uva Ursi Leaf, Organic Comfrey Leaf, Organic Lavender Flower, Organic Calendula Flower, Organic Rose Petals, Organic Horsetail Aerial
Please consult a qualified healthcare practitioner before using herbal products, particularly if you are pregnant, nursing, or on any medication.
This information is not intended to diagnose, treat, prevent or cure any disease. This information is for educational purposes only. This information has not be evaluated by the Food and Drug Administration.