Slate Steel, Chicago Tea Infuser
Goodbye to plastic water bottles . This food-grade, BPA free, fruit diffusing water bottle is a reusable bottle and a tea thermos or tea flask.
Steel Chicago Tea Infuser
Color Steel Blue
Brand: Grosche
Description:
The CHICAGO STEEL Tea Infusion Flask is the perfect "everywhere" infuser bottle for your beverage of choice! Infuse with tea, fruit or herbs with the included removable infuser or use as a water bottle or thermos!
BPA- free, food-grade safe reusable, stay hot for 12 hours and cold for 24 hours
Capacity: 16 fl. Oz
Material: 18/8 stainless steel, double walled vacuum for insulation, stainless steel infuser and plastic lid
Cleaning and Maintenance: Hand-washing recommended
Related Products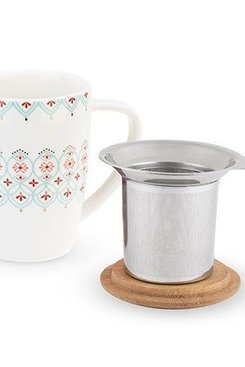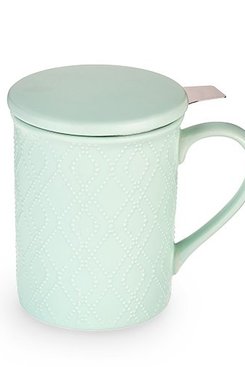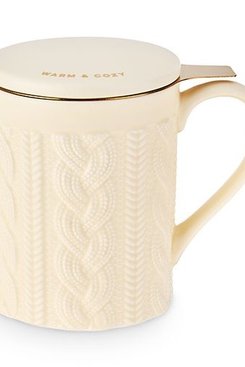 Knit Ceramic Infuser + Mug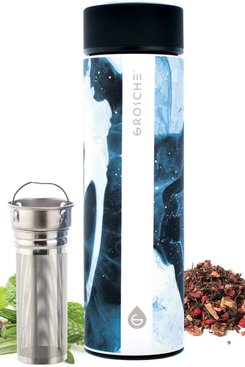 Black Marble, Chicago Tea Infuser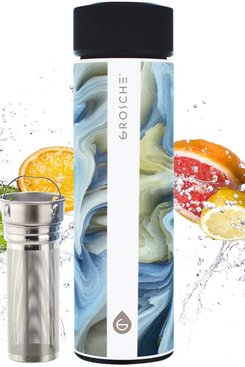 Saturn, Chicago Tea Infuser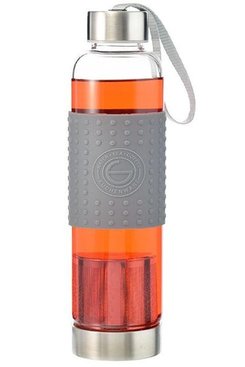 Marino Grey, Fruit & Tea Infuser