Sweet Tush, Diaper Cream
Treat Your Tush Right! With this soothing chemical free balm.
A soothing combination of ingredients historically known to be emollient, moistening and gentle; all along providing those drying boundaries a baby needs.
Qty: 2.1 oz 
Ingredients: Organic Apricot Seed Oil, Organic Olive Oil, Organic Shea Butter, Organic Calendula Flowers, Natural Non Nano Zinc, Natural Bentonite Clay, Organic Vitamin E Oil
Please consult a qualified healthcare practitioner before using herbal products, particularly if you are pregnant, nursing, or on any medication.
This information is not intended to diagnose, treat, prevent or cure any disease. This information is for educational purposes only. This information has not be evaluated by the Food and Drug Administration.
Related Products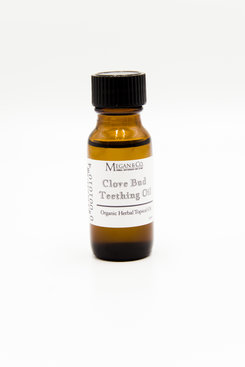 Clove Bud Teething Oil, Organic Infused Herbal Oil