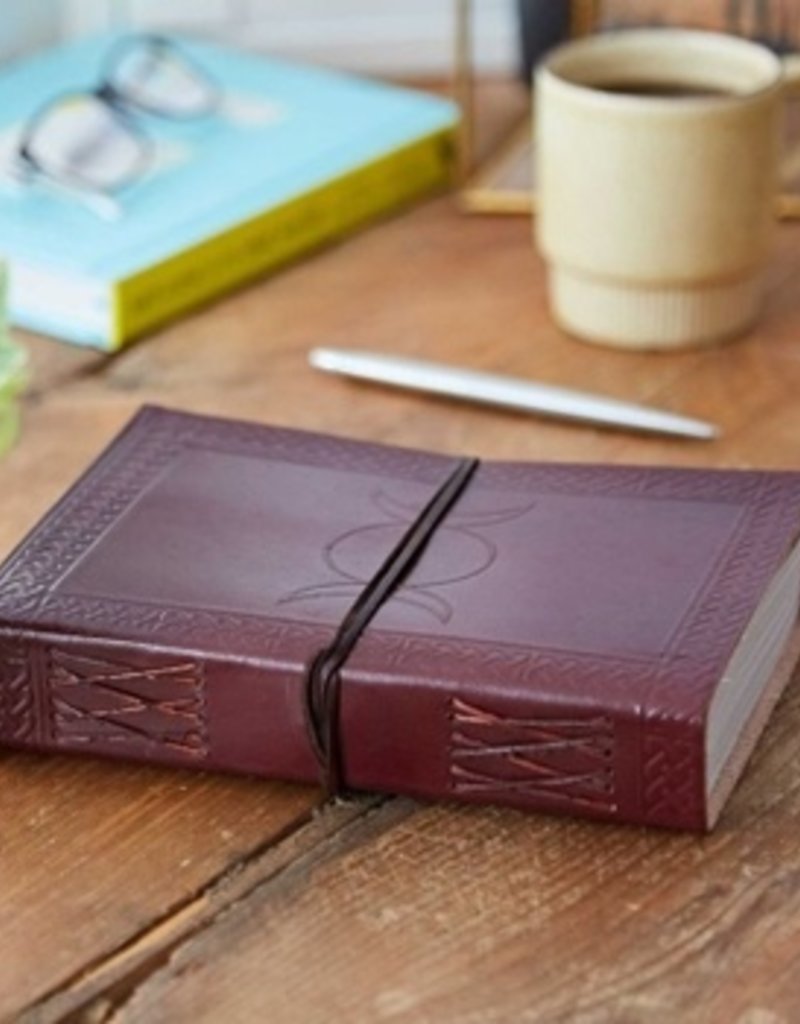 Three Moons Leather Journal
Our beautifully embossed three moon leather journal is ideal for the passionate writer in your life, give them an inspirational gift they will cherish.
Handmade, eco-friendly and Fair Trade, these stunning journals also make a difference to the communities who make them. The cotton paper is made by a charity that promotes women's development in rural areas of Rajasthan, India.
Each journal contains approx 125 pages of unlined khadda paper; khadda is recycled cotton that has been left over from the massive garment industry in India.
Symbolising the three aspects of everyone, the three moons have come to be associated with the lunar goddesses Hecate, Artemis, and Diana as well as the passing of time with the waxing, full and waning moons also representing the maiden, mother and crone. The three moon journal is ideal for the more spiritual person in your life and could make a really special gift.
Made in India